Two bedroom chalets with panoramic views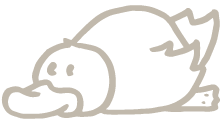 We have six self-contained, detached two-bedroom self-catering holiday chalets, each with their own parking space and panoramic views of the grounds and hillside beyond.
The chalets are set forty feet apart, each with their own outside seating area, all designed to give a peaceful and secluded holiday. The kitchens are very well equipped with an electric cooker, fridge, microwave, and dining table. The lounge has a TV, comfortable suite, and electric heating throughout. Additionally some chalets have a log burning stove.
Bedrooms comprise of a double and twin beds and bedside lights. Each chalet has a shower over the bath, WC, and hand basin.
Clean bed linen is provided and made up for your arrival, you just need to bring your towels.
Pets are welcome. Dogs must be kept on a lead at all times, and poop to be scooped. We charge £5 per dog
Short breaks are available (except during high season) upon request.
Please contact us for more information.
January
CLOSED
February
CLOSED
March
15th
22nd
29th
Closed
Closed
£525
£525
£525
April
5th
12th
18th
25th
£560
£560
£560
£560
May
3rd
10th
17th
24th
31st
£525
£525
£525
£525
£525
June
7th
14th
21st
28th
£560
£560
£560
£560
July
5th
12th
19th
26th
£665
£665
£735
£735
August
2nd
9th
16th
23rd
30th
£735
£735
£735
£735
£735
September
6th
13th
20th
27th
£735
£665
£560
£560
October
4th
11th
18th
25th
£525
£525
£525
£525
November
1st
8th
15th
22nd
29th
£525
£525
£525
£525
£525
December
6th
13th
20th
27th
£525
£525
£525
£560
Enquire About our Chalets & Book Now