Static caravans situated in relaxing surroundings.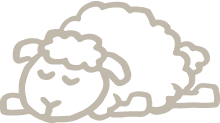 We have a selection of Static Caravans where you will be able to enjoy a peaceful, relaxing holiday in the quiet of the countryside surroundings.
Situated in an idyllic location, surrounded by trees and fields and overlooking the valley, these Holiday Caravans are sure to provide you with a fantastic stay and comfortable accommodation.
With a sun deck provided as well, you can sit and enjoy a quiet moment outside the caravan while waiting for your evening meal to cook, or read the paper with your orange juice and breakfast in the Cornish sunshine.
The caravans are furnished with everything that you will need for a relaxing and comfortable stay
Pets are welcome. Dogs must be kept on a lead at all times, and poop to be scooped. We charge £5 per dog
Short breaks are available (except during high season) upon request.
Please contact us for more information.
January
CLOSED
February
CLOSED
March
15th
22nd
29th
2 Bed
Closed
Closed
£420
£420
£420
3 Bed
Closed
Closed
£490
£490
£490
April
5th
12th
18th
25th
2 Bed
£420
£420
£420
£420
3 Bed
£490
£490
£490
£490
May
3rd
10th
17th
24th
31st
2 Bed
£420
£420
£420
£420
3 Bed
£490
£490
£490
£490
June
7th
14th
21st
28th
2 Bed
£490
£490
£490
£490
3 Bed
£560
£560
£560
£560
July
5th
12th
19th
26th
2 Bed
£550
£550
£550
£550
3 Bed
£600
£600
£600
£600
August
2nd
9th
16th
23rd
30th
2 Bed
£550
£550
£550
£550
3 Bed
£600
£600
£600
£600
September
6th
13th
20th
27th
2 Bed
£550
£490
£490
£490
3 Bed
£600
£560
£560
£560
October
4th
11th
18th
25th
2 Bed
£420
£420
£420
£420
3 Bed
£490
£490
£490
£490
November
1st
8th
15th
29th
2 Bed
Closed
 Closed
 Closed
 Closed
3 Bed
 Closed
 Closed
 Closed
 Closed
December
6th
13th
20th
27th
2 Bed
 Closed
 Closed
 Closed
 Closed
3 Bed
 Closed
 Closed
 Closed
 Closed
Enquire About our caravans & Book Now