Charming three bedroom cottage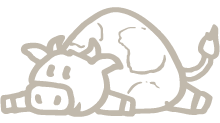 Originally the old grist mill, Mill Cottage is a charming three-bedroom detached holiday cottage located adjacent to The Granary with its own private garden opposite.
The cottage is equipped for five people and has all the comforts of home including gas central heating and an open fireplace.
The kitchen is very well equipped with all modern conveniences and a dining table. The lounge has a TV and comfortable suite. Bedroom one contains a double bed, the second bedroom contains two single beds and the third bedroom has a single bed.
Clean bed linen is provided and made up for your arrival, you just need to bring your towels.
Pets are welcome. Dogs must be kept on a lead at all times, and poop to be scooped. We charge £5 per dog
Short breaks are available (except during high season) upon request.
Please contact us for more information.
January
CLOSED
February
CLOSED
March
15th
22nd
29th
Closed
Closed
£630
£630
£630
April
5th
12th
18th
25th
£630
£630
£630
£630
May
3rd
10th
17th
24th
31st
£630
£630
£630
£630
£630
June
7th
14th
21st
28th
£630
£630
£630
£630
July
5th
12th
19th
26th
£700
£700
£700
£700
August
2nd
9th
16th
23rd
30th
£770
£770
£770
£770
£770
September
6th
13th
20th
27th
£770
£700
£700
£630
October
4th
11th
18th
25th
£630
£630
£630
£630
November
1st
8th
15th
22nd
29th
£630
£630
£630
£630
£630
December
1st
8th
15th
22nd
£630
£630
£630
£630
Enquire About the Cottage & Book Now